<JAMSTREET STREET MI Y Welcome to Jam Street, Jam street is an outreach ministry in Marietta, Georgia. Jam stands for Jesus And Me. Jam Street has three main goals. To Win souls to Christ, to Preacg the Gospel and to Teach the Bible. Jam Street is a non-profit outreach ministry that depends on love offerings to cover our expenses. Jam Street operates on a very limited budget. All workers are volunteer. No one receives any pay for their work in this ministry but if you want to consider how the Lord pays back those who give to the poor well then we are highly compensated in ways that money could never satisfy!t si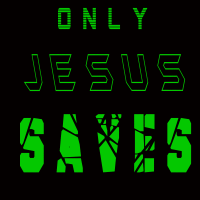 Now you can help support the ministry by mail
To donate by mail click here
Isaiah 26: 9-10
"For when Your judgments are in the earth,
The inhabitants of the world will learn righteousness.
10 Let grace be shown to the wicked,
Yet he will not learn righteousness;
In the land of uprightness he will deal unjustly,
And will not behold the majesty of the LORD."
Jam Street is a dynamic, revival platform and Gospel delivery vehicle for reaching out to people of our community here in Marietta, GA and also to those who live in the inner-city environment of Atlanta, GA.
JAM STREET DELIVERS A POWER PACKED BIBLE MESSAGE COMBINED WITH GOSPEL MUSIC, BIBLICAL TEACHING AND INSTRUCTION IN RIGHTEOUSNESS, FOOD DISTRIBUTION, SUPERVISED ACTIVITIES FOR YOUTH, AND SPECIAL EVENTS THROUGHOUT THE YEAR.
JAM STREET Is a dynamic, revival platform for reaching the youth and the poor of Marietta and the inner city of Atlanta, Georgia. A platform for reaching them with the life changing and anointed WORD of God. It provides an atmosphere for building relationships and winning souls through the foolishness of PREACHING and TEACHING!!! (see 1 Corinthians 1:21 KJV)
God has commissioned us to use this JAM STREET PLATFORM for the purpose of EVANGELISM and REVIVAL. This is carried out in the public proclamation of His Word to the inhabitants of this modern day Ninevah A.K.A Atlanta.

JAM STREET operates under the charter of and is an outreach ministry of Open Bible Tabernacle

Interface by:

Webring Homepage
[PREV 5 SITES | RANDOM SITE | SITELIST | NEXT 5 SITES]

Webring Homepage

[PREV 5 SITES | RANDOM SITE | SITELIST | NEXT 5 SITES]



KnightsforChristWeb WebRing
>
[PREV 5 SITES | RANDOM SITE | SITELIST | NEXT 5 SITES]




AAARevivalRenewal WebRing
[PREV 5 SITES | RANDOM SITE | SITELIST | NEXT 5 SITES]



TheChristianWebRing WebRing